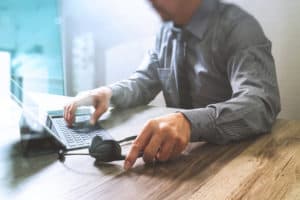 I use the power of Google Apps and ScreenConnect to remotely assist anyone, anywhere..
You can book an appointment now to get tech help in less than 24 hours!
We know that using technology in the business world can be difficult and hard to understand. Allow for me to help mediate any technical difficulties you are having with your business's technology. Set up an initial consultation, and we can plan together for how to make technology work for you, and not the other way around.
I've helped dozens of elderly people with their technology. I understand that it can be frustrating sometimes for older folk to learn how to use technology when it's constantly changing in today's environment. Patience is key when training and helping others learn to use their technology.
With over 10 years of experience, I understand that technology is difficult and hard to use when it's constantly changing. Over the years I've helped hundreds of people with their tech questions, whether simple or hard. And sometimes just having someone around, like myself, to mediate and help point in the right direction is all you need.